Who we are
We are a team of experts, zoologists, leisure architects, designers and engineers.
More concrete, we are an international zoo, aquarium and leisure experience design team, offering turnkey planning, development and implementation services. Currently, we are the only architectural company that associates the long-term experience of private zoological garden operations with the genuine expertise of innovative leisure architects and experienced engineers.
This enables ZOOQUARIUMDESIGN to include unique know-how on all the aspects connected with the successful display and management of exotic animals; the latter having the benefit of being deeply integrated in the international zoo world.
In order to deliver an entertaining, sustainable and enjoyable exhibit for healthy, reproductive and active animals, our team members and associates are not only architects, but specialists in all related fields, turning exhibits into world-class exhibit.
The strength of our team: We've already worked together successfully, and everybody knows his place, according to his background and talents. Our slogan is therefore "Never change a winning team".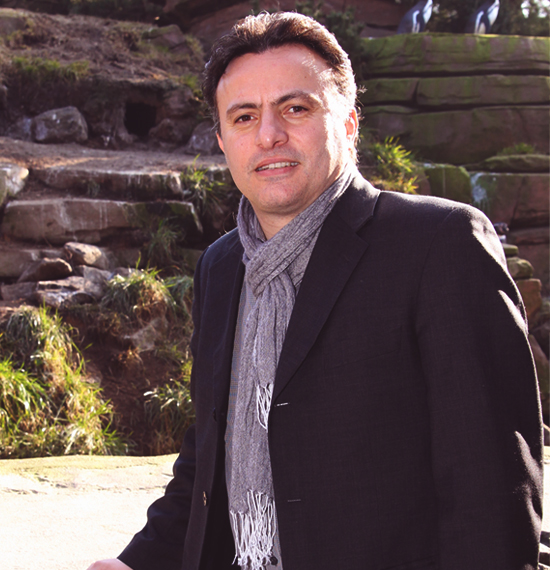 With an academic background in Architecture, Sezai I. Candan has more than two decades of work experience in design and project management in the field of leisure architecture, such as aquatic parks, spas, zoos and aquariums design. He studied architecture in Hamburg and graduated in 2000. Already during his studies, Sezai gained practical experience by supporting the well-known leisure architects Geising + Böker, whom he joined in 1995. Since then, he has been responsible for several important projects in the realm of spas and aquatic parcs (including the "Elbschlossresidenz" in Hamburg, Germany and the extension of the "Mediterana" spa in Bergisch Gladbach, Germany), as well as various complex and innovative animal-related projects for e.g. the Tropical Aquarium and the Eismeer at Tierpark Hagenbeck in Hamburg.
KEY DATES:
1993-2000: Study of Architecture Since
2000-2015: freelance / employed architect at Geising + Böker Architekten
Project management for various spa and wellness facilities and generally in the leisure architecture
2004: Specialization in Zoo Architecture; responsible for various projects at Tierpark Hagenbeck, Hamburg
2006-2015: Architectural and technical consultancy and design for different zoological institutions and aquariums, national and international
2015: Managing partner of Zooquariumdesign GmbH
2019: Change of name and sole shareholder ZQD GmbH